$16.99
【12 Rungs & 20 Feet】The agility ladder comes with 12 durable plastic rungs, and the overall length is 20 feet.
【Adjustable Rung Design】Each rung is 16.5″ long, and the space between rungs is adjustable up to 15″ inch. You can simple adjust it in the nylon straps so as to meet your workout demands.
【Carrying Bag】The agility ladder comes with a carrying bag, which is very convenient for you to train anytime anywhere.
【Ideal Tool for Outdoor Sports】The agility ladder is very helpful for footbald, soccer, basketball drills, hockey, tennis, etc as it can increase your speed, leg strength and improve your balance ability.
【Improve Performance & Skills】This speed training ladder is great tool for you to improve quickness through accelerated foot strike and lift frequency. It also can help losing weight as it can TORCH CALORIES bigtime.
Description
GHB Pro Agility Ladder Agility Training Ladder Speed Flat Rung with Carrying Bag 12 Rungs-Yellow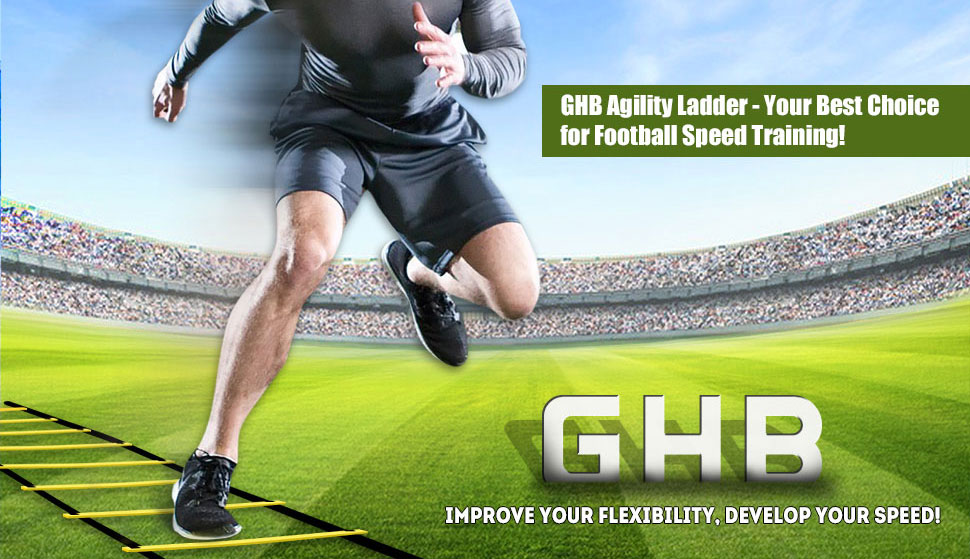 GHB Agility Ladder–Improve The Speed, Enjoy The Sport !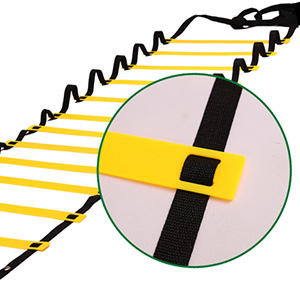 Made with durable and high quality materials.

Versatile use, ideal for all types of sports.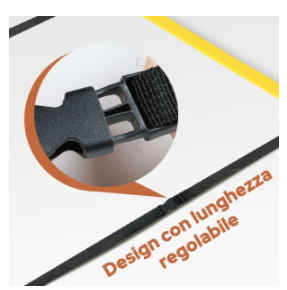 Piece two ladder together then get one 

Long Agility Ladder

!

The total length of 6M with 12 pins is really ideal for dexterity exercises.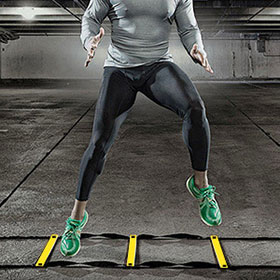 Great for upper body work. You can use the rungs as placement for stepping planks, quick hands, plank jacks, burpees. Also, it's great for weight loss as it can TORCH CALORIES bigtime.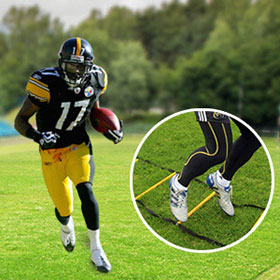 Great for those of you involved in sports like soccer, football, tennis, trail running, and more. Lay it out and high-step through— one foot at a time, side to side, or hopping with both feet.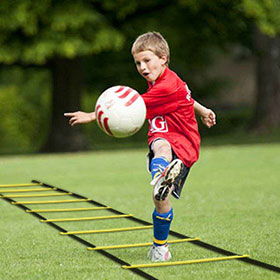 Can not only quickly improve your acceleration, lateral speed and change of direction while enhancing balance, rhythm and body control but only is perfect for kids training, playing and pet training !