$27.99
High quality LED COB: Guarantees a long life of the wall light
Beam angle: adjustable so that the desired lighting effect can be set
Waterproof IP65: Thanks to the waterproof design, the wall lamp is suitable for indoor and outdoor walls
2700K warm white: The wall lighting shines in warm white light and thus creates a cozy atmosphere in the room
Short-circuit protection: The LED driver from Wall Lamp has a safe and reliable short-circuit protection
Description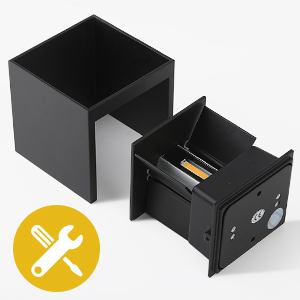 Easy to install
Drill 2 holes in the wall depending on the size of the lamp socket. Attach the lamp holder to the wall with 2 screws. Connect the right cable to your household circuit. Insert the lamp into the lamp socket and attach it with a screw. Install the lamp housing.
Installation tips
It is recommended to install the lamp in the protected outdoor area (roof). Do not expose the lamp to rainwater to prolong the life of the lamp.
Specifications
Power Consumption: 7W
Tension: 220 V
Light color: Warm white
Protection class: IP65
Lumen: 600LM
Color Temperature: Approx. 2,700 Kelvin
Product Dimensions: 10 x 10 x 10 cm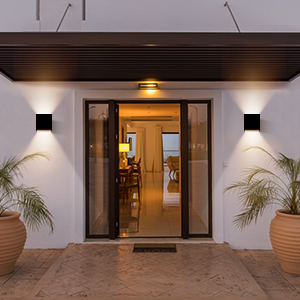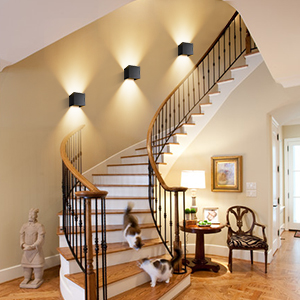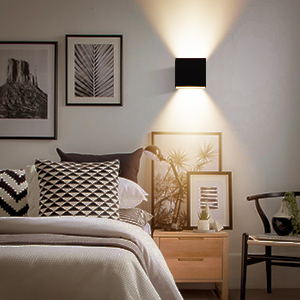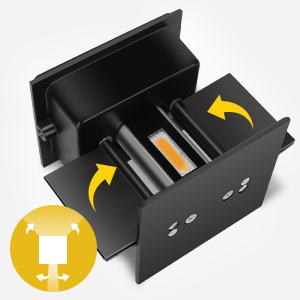 Adjustable beam angle
Thanks to the adjustable light beam, different lighting effects of different beauty can be achieved, which spread a warm light. You can not only illuminate your room, but also achieve a cosy room atmosphere.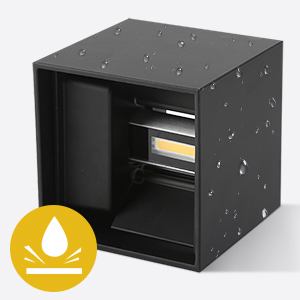 IP65 waterproof
Thanks to the waterproof design, the lamp can be used in different locations. Prevent water droplets infiltration, to extend the life of the lamp body and note that the lamp body must not be submerged in water.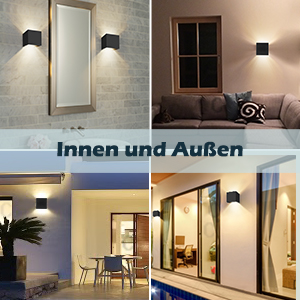 Areas of application:
Inside: Bathroom, hallway, living room, bedroom, exhibition hall, gallery etc. Outside: Rain protected outdoor area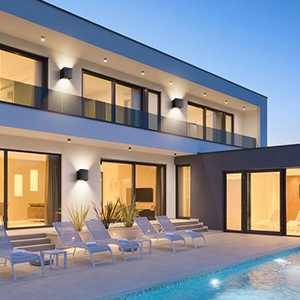 High-quality materials
The aluminium housing is well made and not easy to rust and fade. High quality LED COB guarantees a long service life of the wall light.