$29.99
The tactical folder is a valuable aid for all football coaches of any category for the application of football tactics and strategies
Made of black leather, it is elegant synthetic. Includes a magnetic board, magnets, pens and papers
24 magnets representing the players, the referee and the ball allow immediate visualization of the technique to be displayed
It is a practical, light and portable kit, in the box there is also a stainless steel whistle as a gift
It can be used by football coaches, referees, coaches to organize ideas, plans and lines of play
Description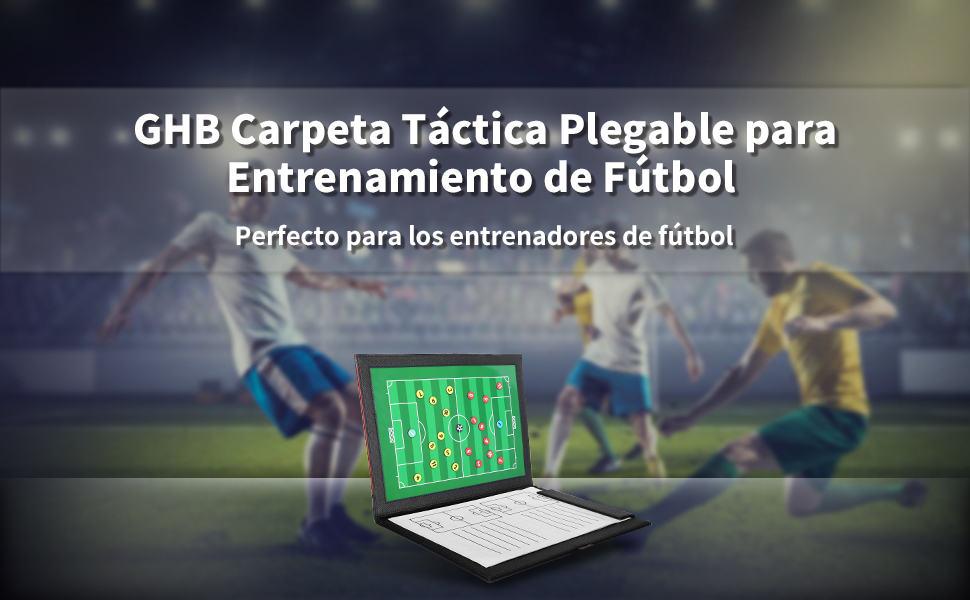 WHY DO YOU SELECT GHB TACTICAL FOLDING FOLDER FOR FOOTBALL TRAINING?
The new tactical portfolio proposed by the GHB is a practical and useful idea for all physical trainers, coaches and referees who want to have a concrete and realistic vision of the tactics that will be applied on the field.
Through the magnetic surface and 24 magnetic pieces representing the players and the referee, the explanation of the playing patterns is made easier and more immediate.
The coach will simply test his strategies on the players; in this way, in a clear way, it simplifies the way to act in the next game and how to move on the field.
Complete with all the material, with markers and paper to write down the most strategic ideas and decisions and game options.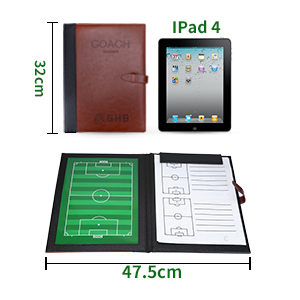 Easy to wear
Dimensions: 24 x 32 cm
Expansion size: 48 x 32 cm
Weight: 550g
Large Format
You can show your tactic perfectly.
We want you to win every game.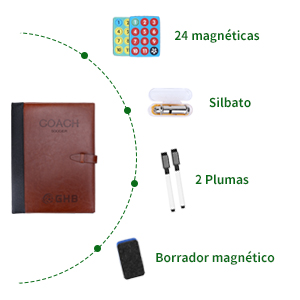 Perfect Tactical Board Accessories:
GHB Foldable Tactical Folder includes all the necessary
All accessories will help you better understand your mind and teamwork
The package contains:
1 x GHB Soccer Tactical Folder
2 x Pens
1 x 24 Magnets
1 x Rubber
1 x Stainless Steel Whistle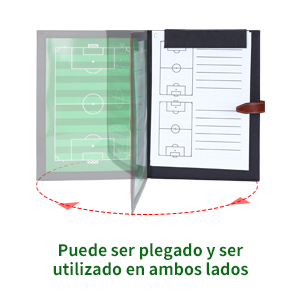 Very user friendly design
Good for Unfolding and the Perfect Multi-Angle Display
At any time you can express your tactics very well
GHB always supports his life as a coach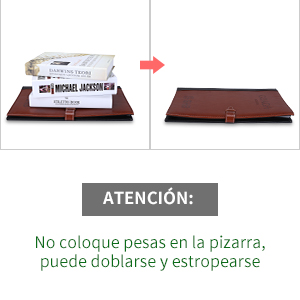 Careful maintenance
Do not leave it in a corner or press it with weights accidentally. He can be hurt and you no longer accompany him.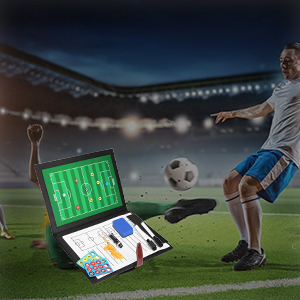 All for victory
A good team, a good coach, with a perfect tactical board.
At every moment you get the support of GHB.