$49.99
Equipped with 230 V home power supply and car charger. Full charging by the wall charger takes approx. 1.5 hours. Red lights: the charging process and green is fully charged. (Please note: Please note: when charging using the network, please switch off the auto pump. After each use, please recharge the pump and then store it well.)
With the "UNIT" button, you can choose the pressure units between PSI, BAR, KPA and KG / CM2. The maximum pressure is 150 psi/10.3 Bar, and the accuracy is + / -0.5 psi
Easy to use: Choose the perfect valve for Cars, Motorcycles, Bicycle tyres or life rings. Adjust the desired pressure and thus close the valve. Please note that the air pump is not suitable for air bed, air mattresses, dinghies, and HGV tyres
Compact and lightweight: very suitable for use on the go or at home, especially for emergencies. Full inflation of an empty bicycle tyre takes approx. 3 minutes, motorcycle tires approx. 5 Minutes. After about 8 – 10 minutes, there should be a cooling. With turning on the air hose / valve of the pump, put on gloves or, with the help of a cloth, wait a moment until the hose is cooled.
The electric air pump is very safe and is CE and ROSH certified. The important data is also shown in the photos. German instructions are included in the package. Your email will also be answered within 24 hours and 24 months warranty
Description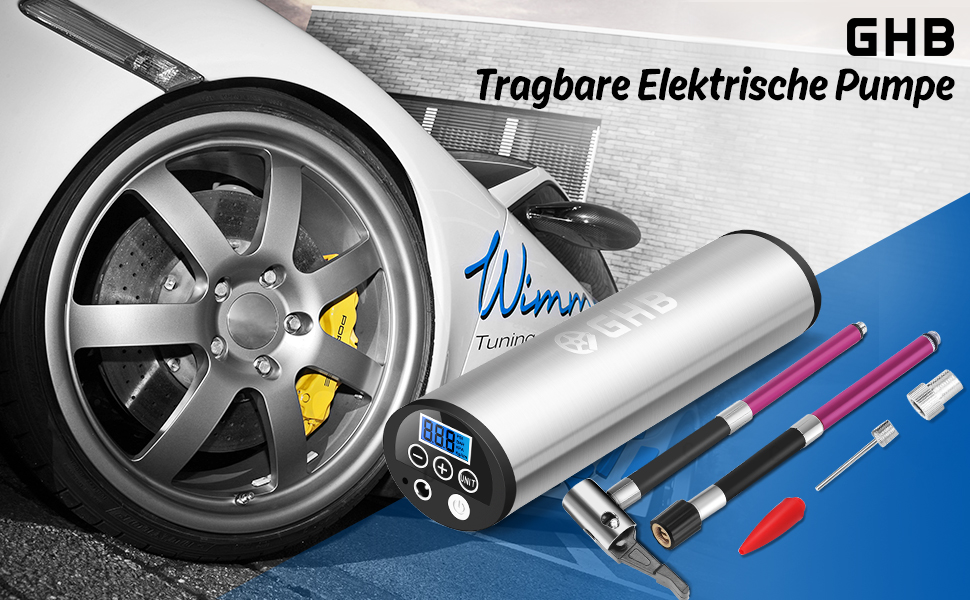 GHB Portable Electric
Pump – Emergency Tire Pump Properly inflated tires can help vehicles drive better, and you can save money by improving your vehicle's fuel efficiency and reducing wear and tear.
Try to think about the feeling that when the steering wheel gets heavy and it becomes difficult to control the car while driving and eventually you discover that the tire pressures are too low to drive. It can ruin a good day or perfect weekend when something bad happens, when you want to drive to work or go on family trips.
Therefore, it is helpful to have a tire inflator in our daily life. And this GHB portable tire inflator can help re-inflate your tire to the ideal pressure and get you back home without calling or waiting for help.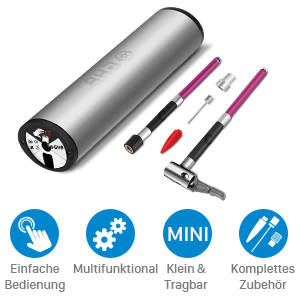 LCD Screen – The backlit screen used to indicate the setting. It is helpful to use the inflator or to read the current tire pressure in the evening.
LED lights – 2 LED lights for emergency lighting. You can see the entire inflation process and know the status of the tires in the dark.
More Accessories – Comes with accessories for air hose, gas nozzle, buoy needle, ball needle, converter, small bag, car charger and charger.
Cord and Cordless – Rechargeable design makes it suitable for inflating anywhere. Approximately 1.5 hours to be fully charged with the AC / DC adapter.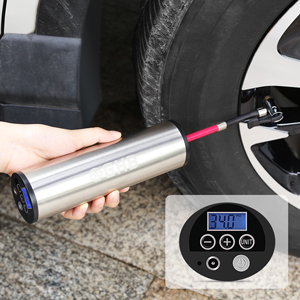 To use this electric inflator
Screw the tube into the lower valve core (no DC jack).
Press the "UNIT" key to activate the display. (Press "UNIT" to switch between PSI, BAR, KPA, Kg / cm²)
Press the "+" and "-" buttons to set the tire pressure.
Press the power button to start inflating.
It stops when the set pressure is reached.
Press the power button to turn it off when not in use or when charging.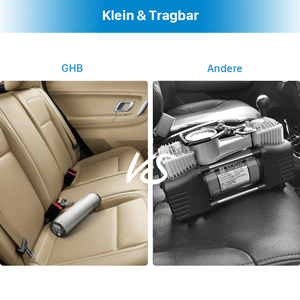 Unlike many other inflators, this mini inflator doesn't take up too much space in your car. It's small and light and can be used anywhere.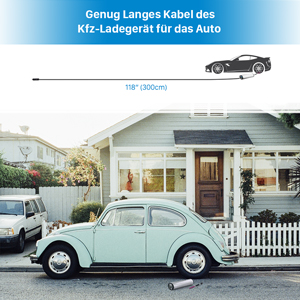 This car air pump can be powered by your car cigarette lighter. You can reach all of your car tires with the 3 meter long charging cable.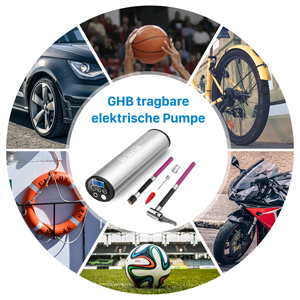 Multifunctional electric pump to inflate car tire, motorcycle tire, bicycle tire, balls, etc. It can meet your most inflatable everyday needs!