$15.99
GHB conductivity meter equipped with a high-precision sensor that allows, for example, an excellent measurement of the TDS
Ideal for measuring conductivity and dissolved salts in the aquarium but also in other fields such as spa pools etc.
Made of high quality material which makes it a professional EC / TDS level meter at an unbeatable price
Equipped with automatic temperature compensation function ATC, it will guarantee you a safe and unequivocal saving
Waterproof design that allows it to be used in any type of environment. NOTE: The water temperature during measurement should be kept at approximately 25 degrees Celsius. Note that high temperature will increase the TDS value and therefore affect the correctness of the measurement
Description
GHB Digital Meter EC and TDS TDS Temperature Tester Water Quality Tester LCD Digital Portable Tester 3 in 1 – Pen Shape – White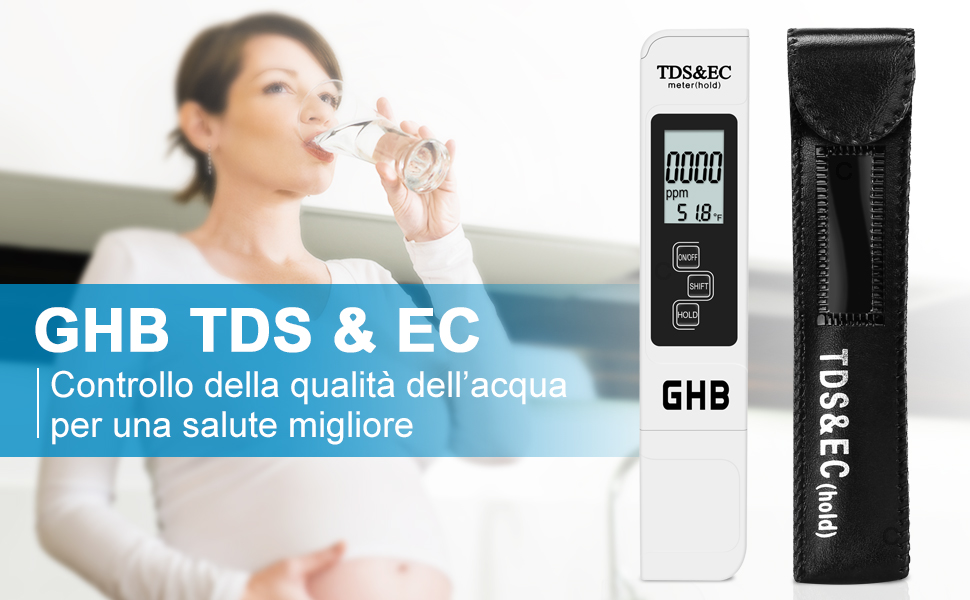 Features:
Ideal for any water quality testing, water purification, backflow water regulation, aquaculture, hydroponics, colloidal silver, scientific & laboratory testing, swimming pools & spas, water treatment and more.
Two different measurements are possible: TDS & EC. In order to implement the change of measurement that you want to obtain from the conductivity meter, simply press the "SHIFT" key.
The instrument has two types of gradation: Celsius & Fahrenheit. Just press the "SHIFT" key to switch from one mode to another.
Press and hold the "ON / OFF" button, and the meter will turn off.
After 5 minutes of non-use, the meter will automatically turn off.
EC range: 0-9990 µS / cm;
EC Accuracy: ± 2%
TDS Range: 0-9990ppm (mg / L); TDS
Accuracy: ± 2%
Temperature range: 0-80 ° C; 32-176 ° F;
Accuracy Temperature: ± 0.1 ° C / ° F
Net Weight: 55g
Dimension: 154 x 30 x 14mm
Automatic shutdown after 5 minutes, to save battery Screen: Large and easy to read LCD screen
Accessories :
1 x Meter
1 x Portable case
1 x User manual
If you need instructions for use in Italian, please contact us.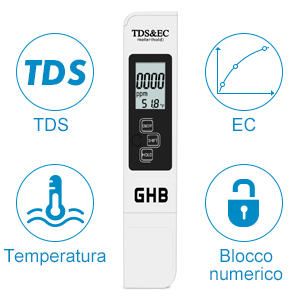 Range: 0 ~ 9990us / cm 0-9990 ppm
Resolution: 1us / cm (0 ~ 999us / cm) 10us / cm (1000 ~ 9990us / cm).
Accuracy: ± 2% full scale
Calibration: factory calibrated
Auto power off: 10 minutes
Temperature compensation: automatic
Operating temperature: 0 ° C to 80 ° C
Power supply: 1 ×
3v (button cell) Dimension: 154X30X14mm
Weight: 55g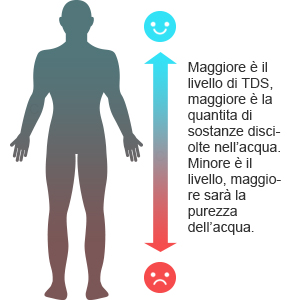 The higher the level of TDS, the greater the quantity of substances dissolved in the water. The lower the level, the higher the purity of the water.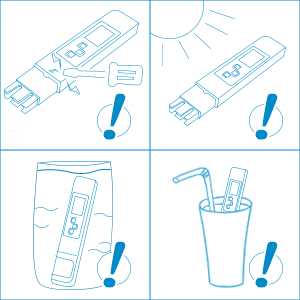 Please do not intervene on the product and modify it by yourself;
Please avoid using in high temperature or leave the product under sunlight for a long time;
Please do not completely immerse the product in the solution to be tested, in order not to cause short circuits;
Use the appropriate buffer to calibrate the product. Errors in calibration can lead to incorrect measurements or product failure.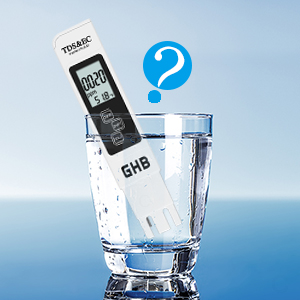 What is the TDS?
TDS (English: Total dissolved solids, abbreviated TDS) represents the total of substances dissolved in water, including organic and inorganic materials.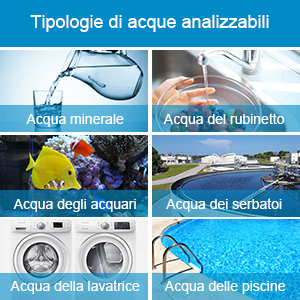 Types of water that can be analyzed:
Mineral
water Tap
water Aquarium
water Tank
water Washing machine
water Swimming pool water