$25.49
🔋 【Wireless and Portable】 Bar code reader with wireless receiver plus a USB cable, it is very to use in various places; With transmission distance of 50-100m indoors, and up to 400m without obstacles
🔋 【Global Compatibility】 Uses 32bit processor, this barcode reader is compatible with Windows 7/8/10 / XP / Vista, Mac OS, Linux and Raspberry Pi, etc. No need to install drivers, applications or software
🔋 【Easy and Simple】 With very simple plug-and-play installation (plug and play), this barcode scanner is compatible with various types of keyboard from more than twenty countries. Supports editing and other types of operations including (insert, extract, filter, convert, etc)
🔋 【Smart Decoding】 The barcode reader is capable of programming preambles, epilogues and termination strings, with reading indicators such as ping sound and led light
🔋 【Durable and Strong】 This product is equipped with a 2000 mAh rechargeable battery, taking only 3 hours to enjoy a full charge again. First time use needs a full charge.
Description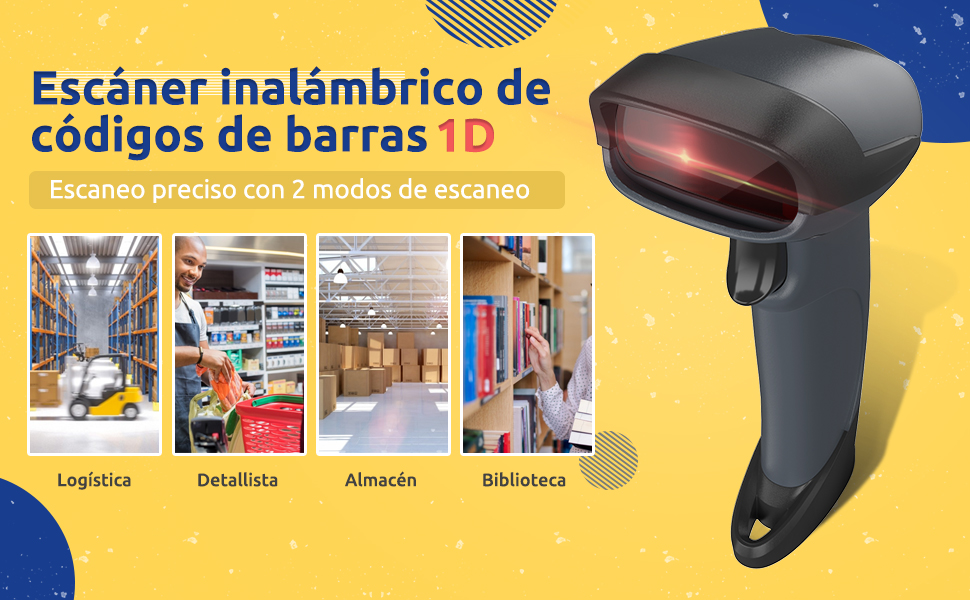 This is a plug & play wireless barcode scanner that can read 1D linear barcodes
No software driver is required. When the USB receiver is plugged in, it works out of the box.
Decoding Capability: UPC / EAN, UPC / EAN with plugin, code 128, UCC / EAN 128, Code 39, Code 39 Full ASCII, Code 128 full ASCII, Codabar, Interleaved 2 of 5, Code 93, MSI, Code 11, ISBN, ISSN, Postal code, usw.
Technical specifications:
Material: ABS + PVC + PC
Reader type: Wireless
Light: 650mm wavelength diode laser
Reading distance: 3 – 400mm
Reading angle: Tilt angle 45 °, elevation angle 60 °
USB compatible interface
Read speed: 200 times / second
Battery: 2,000mAh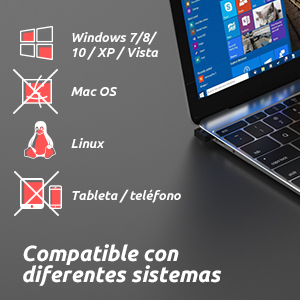 Compatible System:
Compatible with Windows, Mac OS, Linux. Work with Word, Excel, Novell, Quickbook, InFlow, etc. Only work on devices with USB port, not for iPad, tablet, smartphone.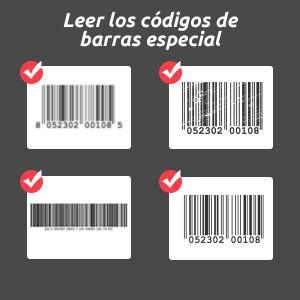 Built-in ARM processor
High scanning speed and precision, Scans different types of 1D barcodes, identifies and uploads blurred, damaged or irregular codes.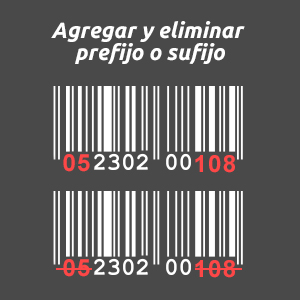 More customizable options
Including the configuration of frequently used functions such as barcodes, channels, manual data upload, inventory mode and more to meet all your needs.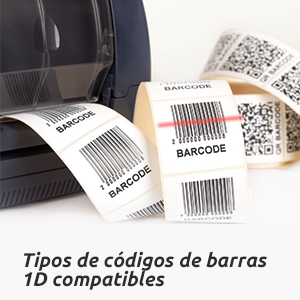 ARM 32-bit processors, 7 keyboard languages ​​can be set including English / French / German / Spanish / Italian.
It is ideal for use in stores, supermarkets, hotels, warehouses, library, banks, etc.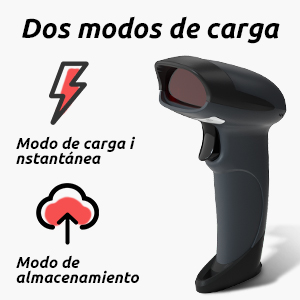 Instant upload mode sends data to PC immediately.
Storage mode stores data internally until it is uploaded to your computer.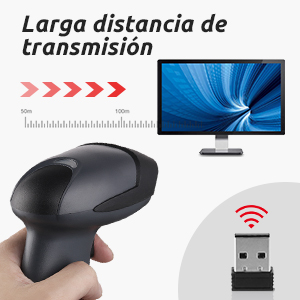 433MHz long-range wireless transmission technology.
With transmission distance of 50-100m indoors, and up to 400m without obstacles.