$47.99
🎧Listening experience: professional 7.1 surround sound gaming headset with usb for PC and laptop
🎧40mm hi-fi speaker created a concert hall-like atmosphere
🎧Perfect comfort: nine levels of height adjustment and four 100% memory foam on the headband and synthetic leather ear pads guarantee a few hours of comfort
🎧Sensitive function of helmet keyboard: volume + / -, microphone control and mute
🎧Approx 3m cable length, allows you to enjoy much better game, music, movies, chat, etc. by PC or laptop
Description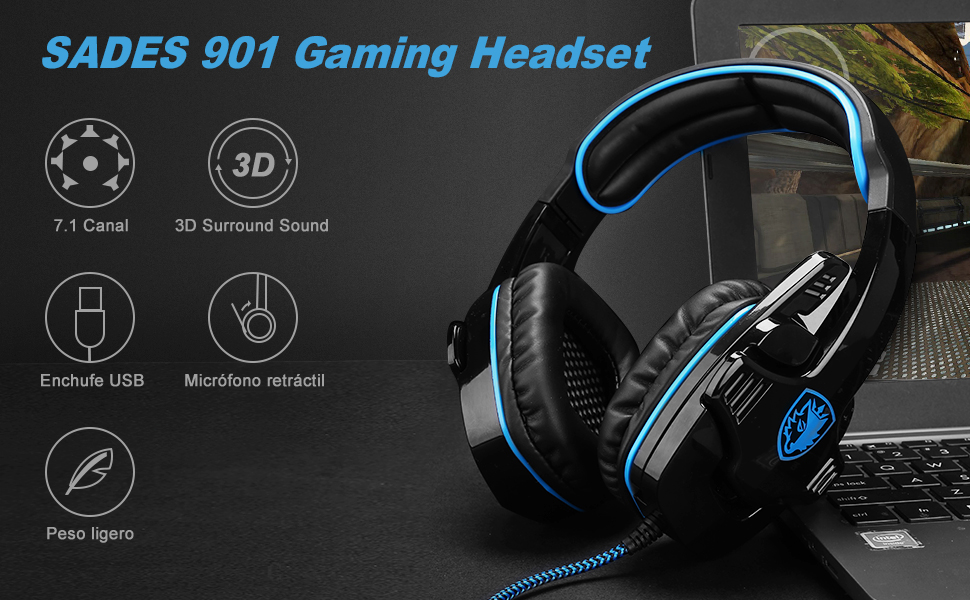 SADES GAMING HEADPHONES GIVES YOU A TOP EXPERIENCE!
Sades is a professional company that manufactures high-quality gaming headsets, which has many years of experience and advanced technique.
7.1 Surround Sound amplifies audio and voice for a Hi-Fi gaming experience and so you don't miss the slightest bit of sound.
It has a 40mm Hi-Fi speaker that creates a realistic atmosphere as if you were at a concert. It is designed by human engineering. Guarantees many hours of gaming-comfort.
Create a perfect experience that allows you to enjoy your movies, chat, music or games, etc. much better.
Compatibility: USB connectivity for PC and laptop.
ATTENTION:
This driver is only valid for helmets manufactured after August 2014.
The date of manufacture can be found on the label of the headphones. These helmets are only valid for Windows systems
(including compatible with Win10 but you have to download the driver from the sades.cc website).
Not compatible with Mac operating system, Apple.
Helmet with soft sponge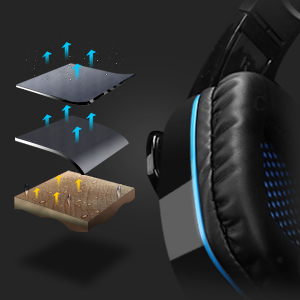 The sponges are soft and comfortable to use.
Headband, the nine levels of height adjustment provides the perfect fit for your head.
Color: blue and black
Keyboard function: sound +/-, mute and on / off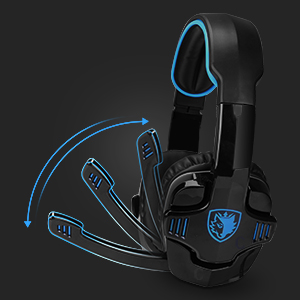 Characteristic:
Brand: SADES
Model: SA-901
Sound effect: 7.1 surround sound
Frequency range: 20 ~ 20,000Hz
Sensitivity: 111 ± 3dB at 1kHz
Impedance: 32 ohms at 1kHz
Maximum input power: 50mW
Mic dimension: 6 * 5mm
Microphone sensitivity: -62 ± 3dB
Input plug: USB
Part diameter: 40mm
Cable length: Approx 0.3m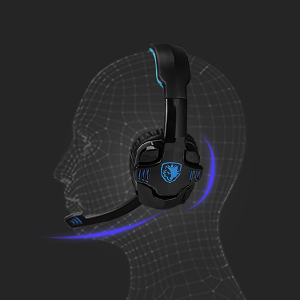 Unique structure with removable microphone. The sound quality is very high, as well as the microphone, so it works very well in Skype and any other video calling software.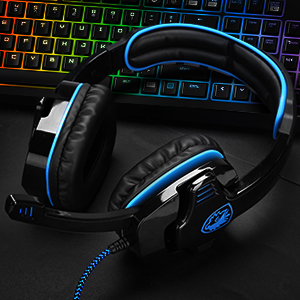 Headphone size: approx. 17 * 8 * 18cm
Headphone Weight: Approx. 353g
Package size: approx. 23.5 * 22 * ​​9cm
Package Weight: Approx. 535g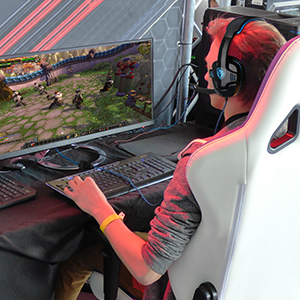 Package includes:
1 * Sades gaming headset
1 * CD
1 * leaflet (English)